When a diesel injection pump goes bad, it's sometimes difficult to find a replacement one, whether you are well versed in auto parts or not. At BuyAutoParts.com, we want to make sure that your buying experience is as painless as possible. With this Diesel Injection Pumps Buyer's Guide, we will answer any questions you may have on how to buy diesel injection pumps, how it functions, and how to differentiate between the options we carry.
What is a Diesel Injection Pump?
A diesel injection pump is a device that flows fuel into the cylinders of a diesel engine and controls the fuel injection process. The timing of the injection process is controlled by the crankshaft, which is usually connected to the diesel injection pump via a timing belt. The pump needs to operate in high-pressure environments in order to keep the system in full containment.
Finding Your Diesel Injection Pump's OEM Part Number
If you cannot find your diesel injection pump in our system by searching your vehicle's year, make and model, the best way to find the part for your car is by searching by the Original Equipment Manufacturer (OEM) part number. The OEM part number can be found directly on the part itself, usually on a sticker. Also, if you call a dealership with your Vehicle Identification Number (VIN), they have the ability to look up and provide you with the OEM part number. If you need any further assistance with how to buy a diesel injection pump for your vehicle, please give one of our suspension specialists a call at 1-888-907-7225.
Check to See If You Need A New PMD!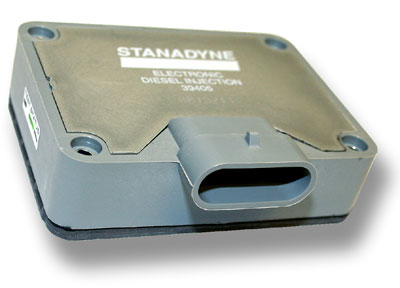 If you're replacing one diesel injection, we recommend checking to see if your pump has a PMD (Pump Mounted Driver) that needs to be replaced as well. Oftentimes the pump fails due to a bad PMD, and you will need to purchase a pump with a new PMD.
Please give one of our diesel fuel systems sales specialists a call at 1-888-907-7225 and we will be happy to assist you with finding the correct diesel injection pump for your car.

Get to know about BuyAutoParts.com's shipping and warranty policies.
Frequently Asked Questions
What is a PMD?
A pump mounted driver (PMD) is mounted on the diesel injection pump and acts as the electronic sensor that controls the electronic injector in the injection pump. In most cases it will look like a gray or black box mounted to the side of the pump. This part is also sometimes referred to as a fuel solenoid driver (FSD).
How much does a diesel injection pump cost?
A diesel injection pump can cost anywhere between $400 to $4000 depending on the vehicle application and condition. Typically new pumps will be more expensive than the remanufactured ones.
How long does it take to install a diesel injector pump? How much will labor cost?
The removal, installation and timing of a diesel injector pump can last up to 5.5 hours. Labor costs will vary since mechanics will charge different hourly labor rates. If a typical dealership charges $100 per hour of work, expect the labor charges for be about $550.
Can I do the installation of a diesel injector pump myself?
The installation and timing of a diesel injector pump is not a job for beginners. If you are experienced in making automotive repairs under the hood, then we recommend taking your time and follow installation instructions very carefully. Otherwise, you are better off taking the new part to a mechanic or dealership for installation.